We love Tow Mater & Lightning McQueen in our house… we watch Cars and Mater's Tall Tales weekly (sometimes daily… and sometimes more than once daily.)  We LOVE Hanna Andersson PJs – they are made out of a really high quality fabric. He still wears his adorable Christmas Elf PJs months later, and they are not worn thin at all. In fact, I think he'll wear them for several years (until he outgrows them… not because they will wear out!!)
Here are some cute Disney PJs featuring cars from Hanna Andersson that I love:
1. Lightning McQueen Pajamas
I love the bright blue stripes and bold red in this adorable set of pajamas!

2. Lightning McQueen & Mater Pajamas
Our son would LOVE wearing these with Mater on the front!

3. Lightning McQueen Pajamas
Too cool for school! Love the racing pants!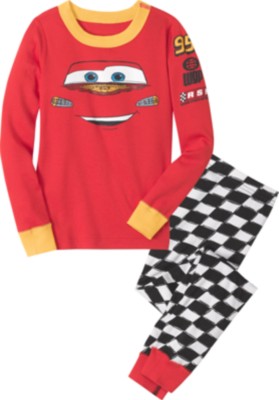 4. Shorts Pajamas
All of these pajamas have shorts versions too – we always put him in long pajamas, so I featured those.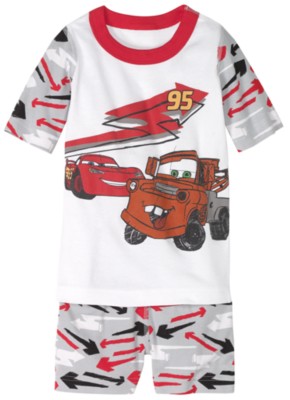 You can visit Hanna Andersson to view their entire collection of Disney pajama sets, including Disney Princess PJs! Shop Disney/Pixar® Sleepwear by Hanna Today!